Temporary holder for the Flash® object
Please install Flash® and turn on Javascript.
Welcome to ECWest.
We provide ergonomic products for a healthy work place. ECWest specializes in seating for corporate offices, government centers, hospitals, fire departments, law enforcement, educational institutions, work shops or even your home office. We have ergonomic solutions for many applications and for every budget!
BROWSE our site to find solutions

VIEW

our quality ergonomic products.

BUY

and save.
Email us for more information: ergowest@charter.net Contact Us

We want to help you turn your space into a healthier, comfortable and more productive

environment; while saving you some of your hard earned money!
FREE SHIPPING! The RollerMousePRO2 is an ultra-low ergonomic mouse that is placed in front of the keyboard. Allowing users to share the work load between both hands and multiple fingers avoiding RSI.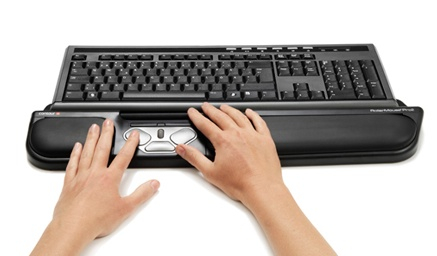 FREE SHIPPING! Evoluent VerticalMouse has a patented shape that supports your hand in a relaxed handshake position avoiding hand and wrist rotation injuries. Left hand, right hand regular and small are available. Quick ship!